Master Trainer In The Spotlight – Meet Shelby Jones

Master Trainer In The Spotlight – Meet Shelby Jones
If you would have known me as a little girl, you would never guess in a million years that my career would be in the beauty industry. I was the girl who loved sports – especially gymnastics and competitive tumbling. If you asked me what I wanted to be when I grew up, I would always say a nurse or doctor. As I became older, I realized that was a safe answer.
In 2016 and a few months after getting married, I started at The National Institute of Medical Aesthetics to pursue my Master Esthetics license. While in school, I attended multiple advanced courses such as classic lash extensions, professional makeup artistry, airbrush makeup, brow extensions and volume lashes. I had a huge thirst for knowledge and I wanted to find my true passion.
After graduation, I started working at a lash studio and taking clients. Within that same month, my husband enlisted in the United States Navy and would soon leave for his military training. I decided to devote all my time and energy into work and found a real passion for all things lashes. However, as much as I loved doing lash extensions, I knew there had to be a quicker alternative or something different I could offer my lash clients. I started researching and came across the brand Elleebana.
Within a few weeks, I was enrolled in a course and learned the art of lash lifting. From the moment I worked on my first model, I was in love! I knew that this service was going to take over the lash industry and I slowly switched my entire clientele from lash extensions to lash lifts and tints. I was smitten, not only with the service but the brand and products. I knew at this point in time that I wanted to educate other licensed professionals on this product line and service. After gaining more experience, I reached out and was given the opportunity to become a trainer for Elleebana USA.
I started doing trainings every week in Utah as well as holding courses online. A few months later, the Navy was moving us to Connecticut so my husband could finish his training. While in Connecticut, I traveled all over the United States holding trainings for salons as well as setting record numbers for online student enrollments. I was sleeping, eating and breathing lash lifting and I couldn't be happier! I then was asked if I would like to become one of the Master Trainers at Elleebana USA. I was extremely honored and humbled that they chose me.
With this new position, I was still training but I was also helping bring on new trainers in the USA and working at building Elleebana here in the states. Fast forward and we are going on year 4 of being an Elleebana Master Trainer and year 5 of being an educator. I have never been happier to be representing Elleebana here in the USA and love what Elleebana has done for me and my business. Along with my work life, the last 4 years have brought us to Washington State and my husband and I also had a beautiful, happy and vibrant son who is now 2 years old.
Over this past year, my new roles for Elleebana are working with Elleebana's Social Media team and helping run the IG account for @elleebanausa, offering support to my team of amazing and talented trainers in the Western States and I help educate and bring knowledge to licensed professionals all over the world who are wanting to learn more about lash lifting, brow henna and now lash and brow lamination. I also am the owner of Elleebana Beauty and one of the USA distributors for the entire Elleebana product range.
Balancing work and my personal life while being a mom to a busy toddler and a wife to a spouse who is deployed half the year has its fair share of challenges. But as my dad says to me often, "what the mind can conceive it can achieve." When you want something, you figure out how to make it happen. For me, I love my career and I love being a mom and nothing brings me more joy than knowing and believing that I can have both. Elleebana has changed my life in more ways than one and I will forever be grateful to Otto, Zoe and the entire Elleebana Family for all they have done for me and my business. My only advice to other licensed professionals would be to find your passion and run with it — because no one can do it quite like you!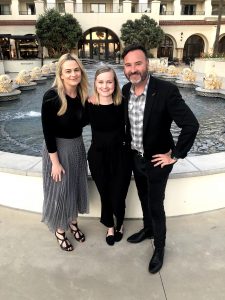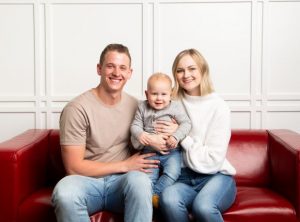 read more