Elleeplex Lash & Brow Lamination
The Next Generation of Lash & Brow Lamination
Elleebana has always been a world leader in the development of lash & brow enhancement products and over the years we have had the opportunity to be working alongside some of the greatest minds and stylists in the industry.
Yes, we have an amazing product with our Elleebana One Shot Lash Lift System, we are so proud of the one shot system and that is here to stay. However, there is always room for innovation and to broaden our offerings for our global family. We have listened to thousands of technicians and clients around the world and put our production ideas on the table and looked at what we can do to cater for the stylists that want to offer brow lamination and but also lash lift in the same lotion.
We are delighted to announce the next generation of lash and brow lamination is here. 2 years in the making with clinical trials, Elleebana is proud to deliver Elleeplex Profusion.
For best results, only the REGEN 2.0 is recommended to be mixed with these lamination and tint shades. Please be advised the old REGEN can not be mixed into the tinting or lamination lotions. For more information on this please contact our head office info@elleebana.com
Let's unpack Elleeplex Lash & Brow Lamination
Utilising a cysteamine HCL active and containing no thioglycolate allows for gentle and effective lash lift / lamination results which minimises the chance of over processing and keeps lashes healthy and maintains the bond integrity of the lash
A synergistic system that incorporates the 'Re-Gen – Next Gen' system which boosts hydration and strength in the lashes to achieve optimal results and lash health
Last up to 6 to 8 weeks, with reduced chance of irregular grow out in the lash growth cycle
Fast treatment and processing time, minimal maintenance, easy to use single use sachets
Suitable for brow lamination (allows you to straighten brow hairs with confidence for clients that have unruly or downward growing eyebrow hair)
Strengthens, hydrates and protects
Vegan friendly
Gives the appearance of longer and fuller eyelashes without the use of extensions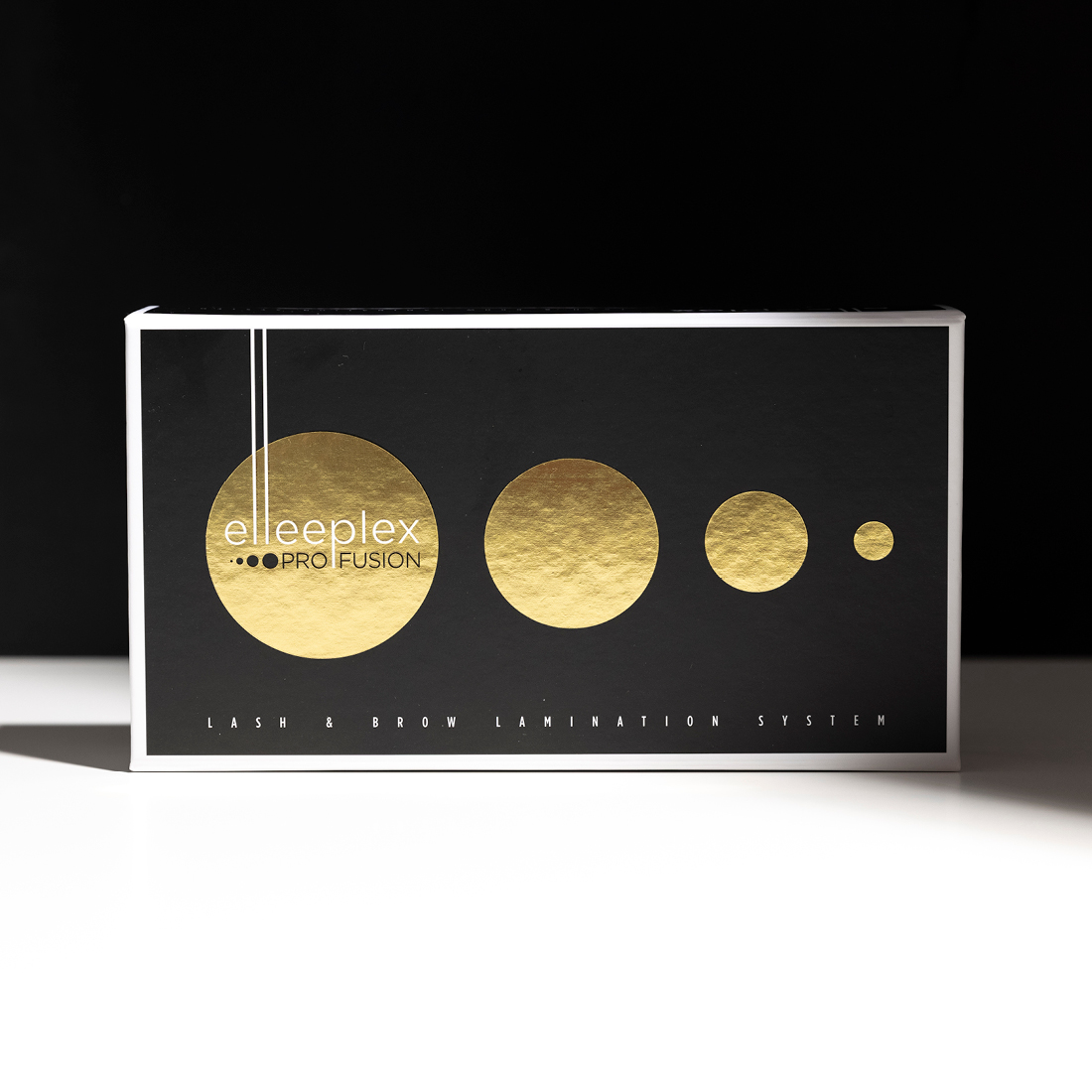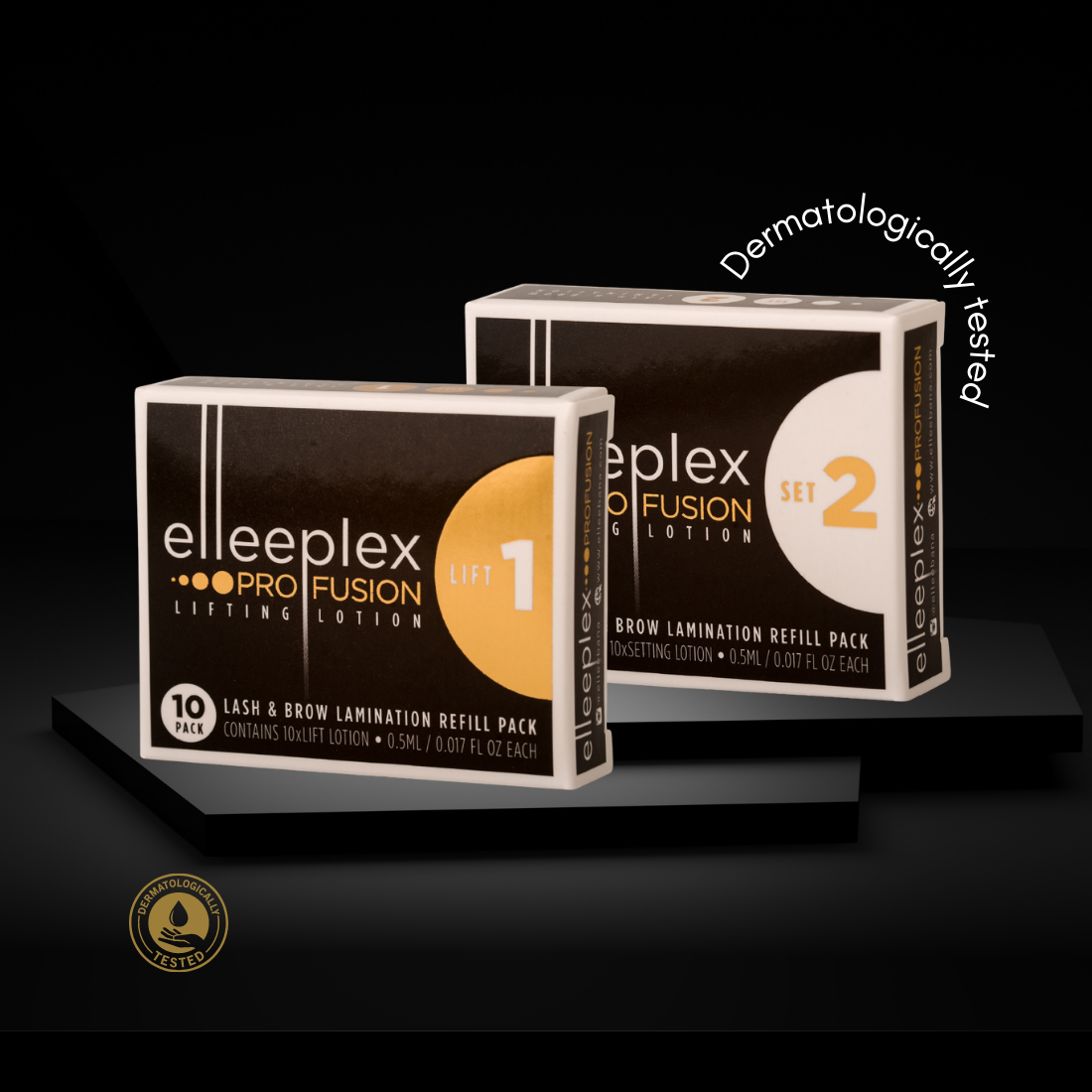 𝘌𝘭𝘭𝘦𝘦𝘱𝘭𝘦𝘹 𝘗𝘳𝘰𝘧𝘶𝘴𝘪𝘰𝘯 𝘓𝘢𝘴𝘩 𝘢𝘯𝘥 𝘉𝘳𝘰𝘸 𝘓𝘢𝘮𝘪𝘯𝘢𝘵𝘪𝘰𝘯 𝘐𝘯𝘥𝘪𝘷𝘪𝘥𝘶𝘢𝘭 𝘓𝘪𝘧𝘵 𝘢𝘯𝘥 𝘚𝘦𝘵 𝘗𝘢𝘤𝘬𝘴!
🔟 Individual dermatologically tested sachets of the Lifting Lotion
🔟 Individual dermatologically tested sachets of the Setting Lotion
The moment you have all been waiting for… These are available now for purchase by our Distributors around the world, but please allow some time for these to be shipped with care and love and stocked onto their shelves.
Please click here to find your closest distributor.