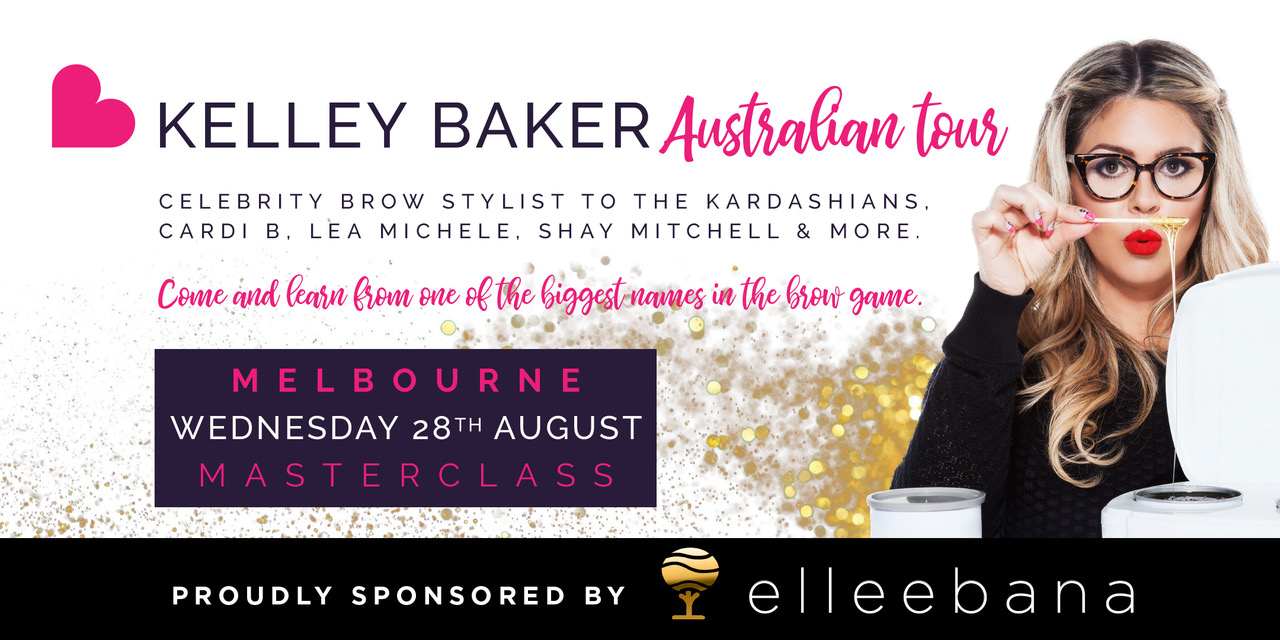 Brow lovers! We have some VERY exciting news!  We are bursting to announce that we are hosting the Australian Tour for the one and only Kelley Baker!!!! – Celebrity Brow Stylist to the Kardashians, Cardi B, Lea Michele and many many more!
Kelley will be performing masterclasses on the following dates!
Sydney – August 24th – 25th – Australian Beauty Expo – Special Hands on experience only 10 positions available!

Melbourne – August 28th – Crown Casino – Masterclass / Q and A experience

Gold Coast – September 1st – Sofitel Hotel – Masterclass / Q and A experience