Elleebana Pre-Made Volume Fans
We are so excited to introduce to you our Elleebana Pre-Made Volume Fans
The stylish and luxurious packaging is made from recycled materials that include a magnetic closure that will keep the volume fans standing tall and proud within the tray.
Elleebana pre-made volume fans are not only time efficient, but cost-effective with two quantity options of either 400 or 800 fans per box, allowing multiple sets of lashes to be achieved from the one tray.
The foil backing on the strips are very smooth, allowing any artist to remove and manoeuvre with ease.
The fans are equipped with a slim pointy base, creating symmetry so you and your clients will feel confident creating a perfect and seamless set of lashes, every time.
There is an array of curls, fan dimensions, diameters and lengths, allowing you to cater to each and every client and style of lashing.
High Quality Meets Luxurious and Sleek
Our black-on-black sleek and luxurious packaging will stand proudly on any shelf, awaiting to transform your next client's lashes!
The bases are medium stem bases, not too short and not too long – the advantage of this is that long stem bases give a dense finish and short bases give a fluffier effect, we have the best of both worlds with the medium stem length.
Premade fan applications cut client application time in half for the artist – making the service more economical for salons to offer.
Silver foiling on the strips to allow for ease of removal of strips from the packaging that is re-adherable to other surfaces.
Available in convenient mixed lash lengths books (800 fans) – either short mix  (2 x 7mm, 3 x 8mm, 4 x 9mm, 5 x 10mm, 6 x 11mm) or long mix (2 x 14mm, 3 x 13mm, 4 x 12mm, 5 x 11mm and 6 x 10mm)
White backing to the strips for easy viewing and size/lengths and curls labeled across the strip to allow for cutting strips without losing track of what you have placed onto your lash palette.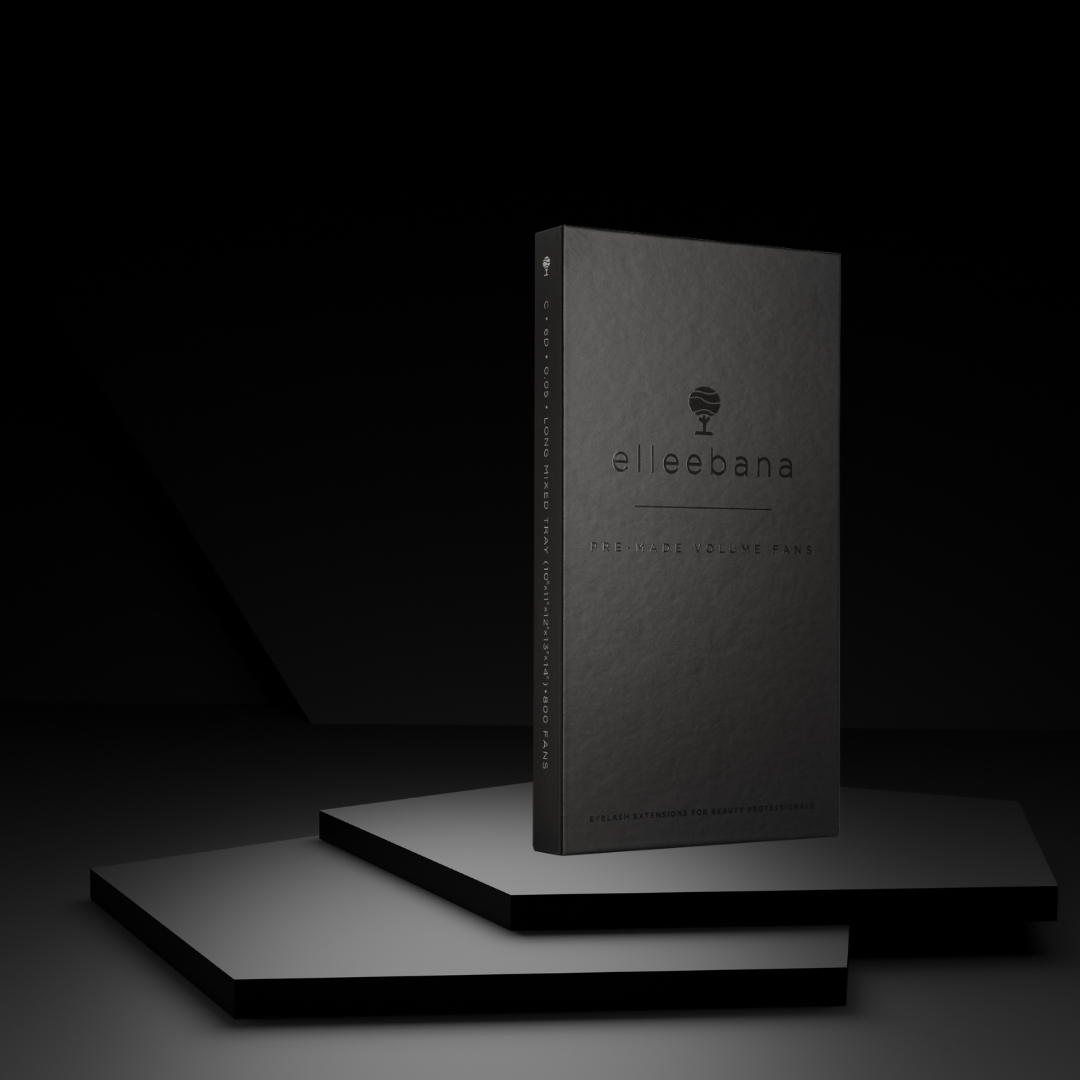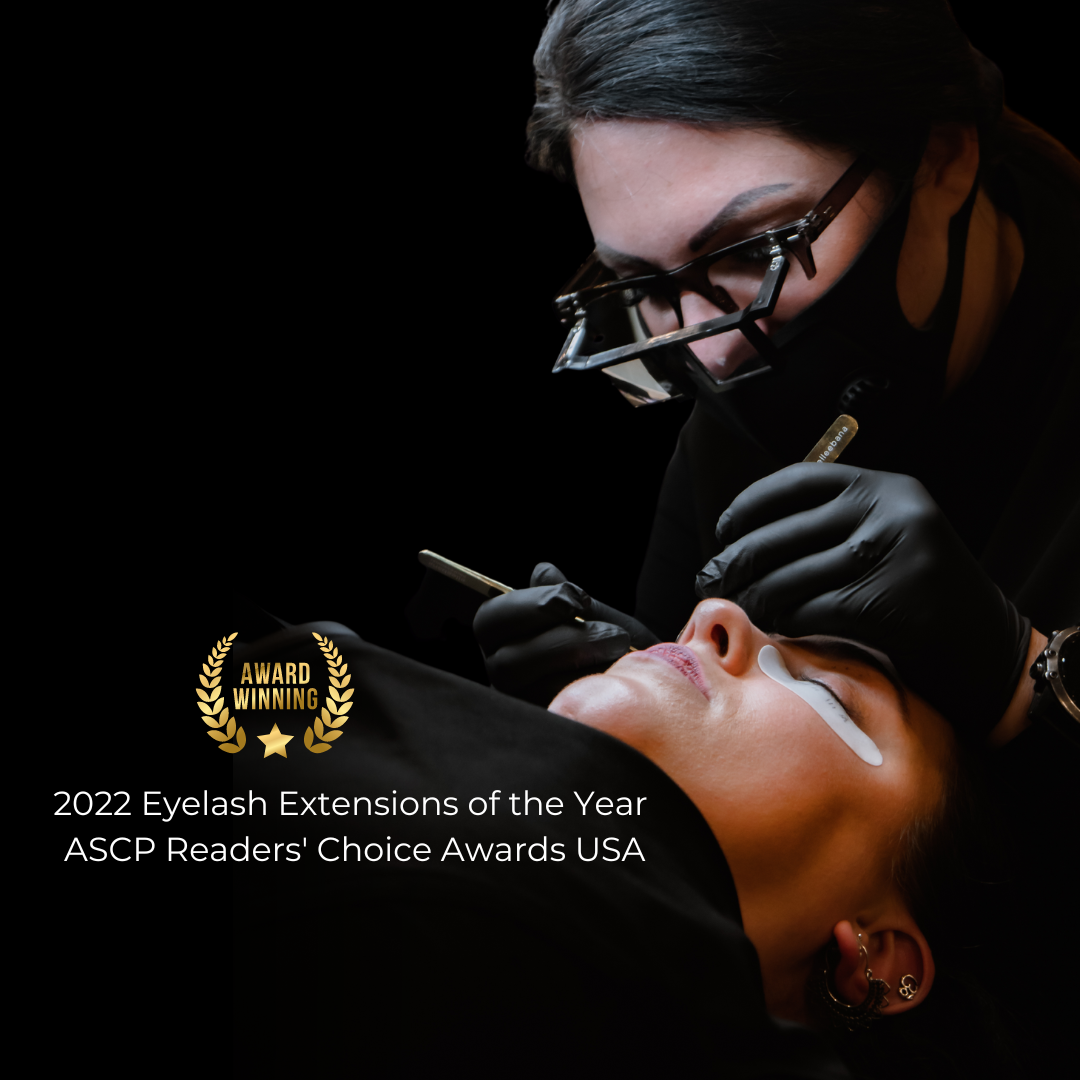 Bringing you award-winning education
Crafted by our multi-award-winning team with over 25 years of experience in the lash & brow industry, our comprehensive curriculum will lift your skills to the next level.
Trusted by experts in over 60 countries, this is a transformational course that will take your lashing career to new heights!
Our modules dive deep into the science of Lash Extensions, advanced knowledge of adhesives, health and safety, step by step of the Elleebana method, advanced techniques in application and removal, mastering styling and eye shapes and how to maximize profits with proven marketing strategies, and much more.
This is a course that will elevate your lash extensions career to the next level!