The tips we would like to share today may seem obvious to some, though many people still forget to add this into their beauty regimen.
Be gentle with your eyes
An important step to add to your beauty routine and avoid irritation is to wash your hands before touching your face. Clean hands and soft circular movements prevent transferring bacteria to your face and causing eye irritation. Being gentle avoids developing any condition that inhibit the growth of the lashes.
Oil free makeup remover is essential. Ensure your eyes are clean by removing any excess of oil, dirt or traces of old makeup. Elleebana foaming makeup remover can certainly help cleaning your lashes. This makeup remover will ensure all oils, makeup and dirt are removed properly. Be sure to rinse with water after, then pat dry the lashes.
Available in two different sizes, this powerful yet gentle cleanser produces excellent results!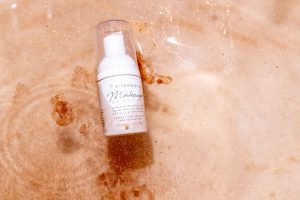 Choose the right mascara
With a huge product variety in the beauty industry we acknowledge finding the perfect mascara is hard, especially when questions pop into your mind after having a lash lift. Since the topic discussed today is how to make your lashes look healthy after a lash lift, there are a few things to take into consideration when it comes to choose the products for your daily care and makeup routine.
Elleebana's Ellevate mascara partners with a lash lift treatment and is gentle enough to be applied immediately after a lash lift in the salon. Elleevate has been designed as an everyday mascara that can be worn on lashes with or without a lash lift.
It is a wonderful mascara that contains Keratin, biotin and arginine to optimise hydration and infuse nutrients to your lashes to keep them healthy and strong.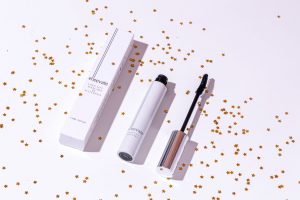 Another step to a perfect look
Your technique to apply the mascara daily is just as important and can improve any mascara formula.
Take the mascara, swirl the wand around the tube to coat all of the bristles. Do not pump the wand into the tube repeatedly.
Starting at the roots, apply the mascara in a wriggling motion. There should be more volume at the roots so that your lashes do not feel weighed down.
Do the same with the lower lashes.
Glam up your Eyes
Apply an eyeshadow of your choice and finish it off by using an eyeliner to line your eyes.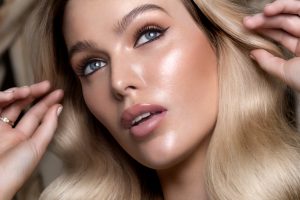 Remove your make up before sleeping.
It is imperative to always remove all eye makeup before sleeping. Removing your makeup before bed also ensures that no unnecessary bacteria multiplies in your pores overnight. Our makeup tends to absorb a lot of dust and pollutants throughout the day which can clog the pores leading to larger more visible pores, redness, acne and eczema. These pollutants also affect the complexion of your skin and leaving it on your skin will lead to a dull-looking complexion the next morning. Taking your makeup off ensures the removal of such dusts particles and helps the skin breathe all night.
Removing eye makeup helps your tear ducts stay clear, helps your eyes feel clean and light and stop the growth of bacteria which can cause eye infections and redness. This also helps keep away fine lines around the eye area.
So ladies even if you can barely keep your eyes open, cleanse all that makeup off with Elleebana Make Up Remover.