The World's Most Innovative Step 3
Introducing Re-GEN Next Gen 2.0 – The plant based alternative to Keratin Treatments! NEW FORMULA NOW AVAILABLE!
A key element about the Elleeplex ReGEN 2.0 is that while so many brands have a "step three" to their services, our step three can be combined into our step two or into our tinting service (because who doesn't love options right?).
This unique application method allows salons (and their clients) valuable time-saving methods to their services without compromising the clients results, in fact, the results are remarkable!
*Dermatologically tested
The Change is within the formulation:
The addition of Myristoyl Pentapeptide-17 and Biotinoyl Tripeptide-1 in a proprietary blend with amino acids, Serine, Threonine and Arginine – these peptides and amino acid formulations help to stimulate keratin production and assist in lengthening, strengthening and giving more volume to lashes and brows.
The clinical trials have showcased that hair is strengthened by 21% and elasticity by 18% after a chemical treatment.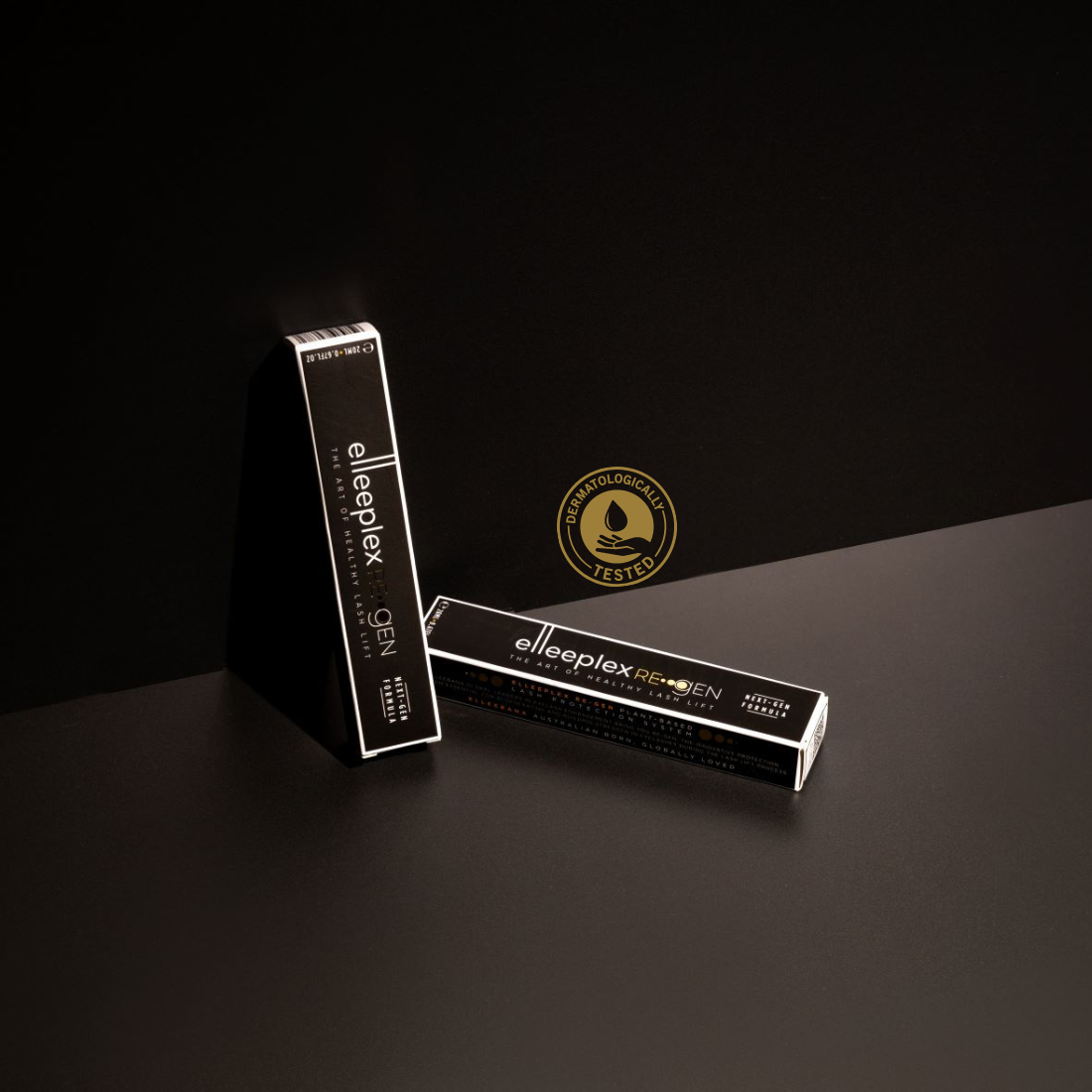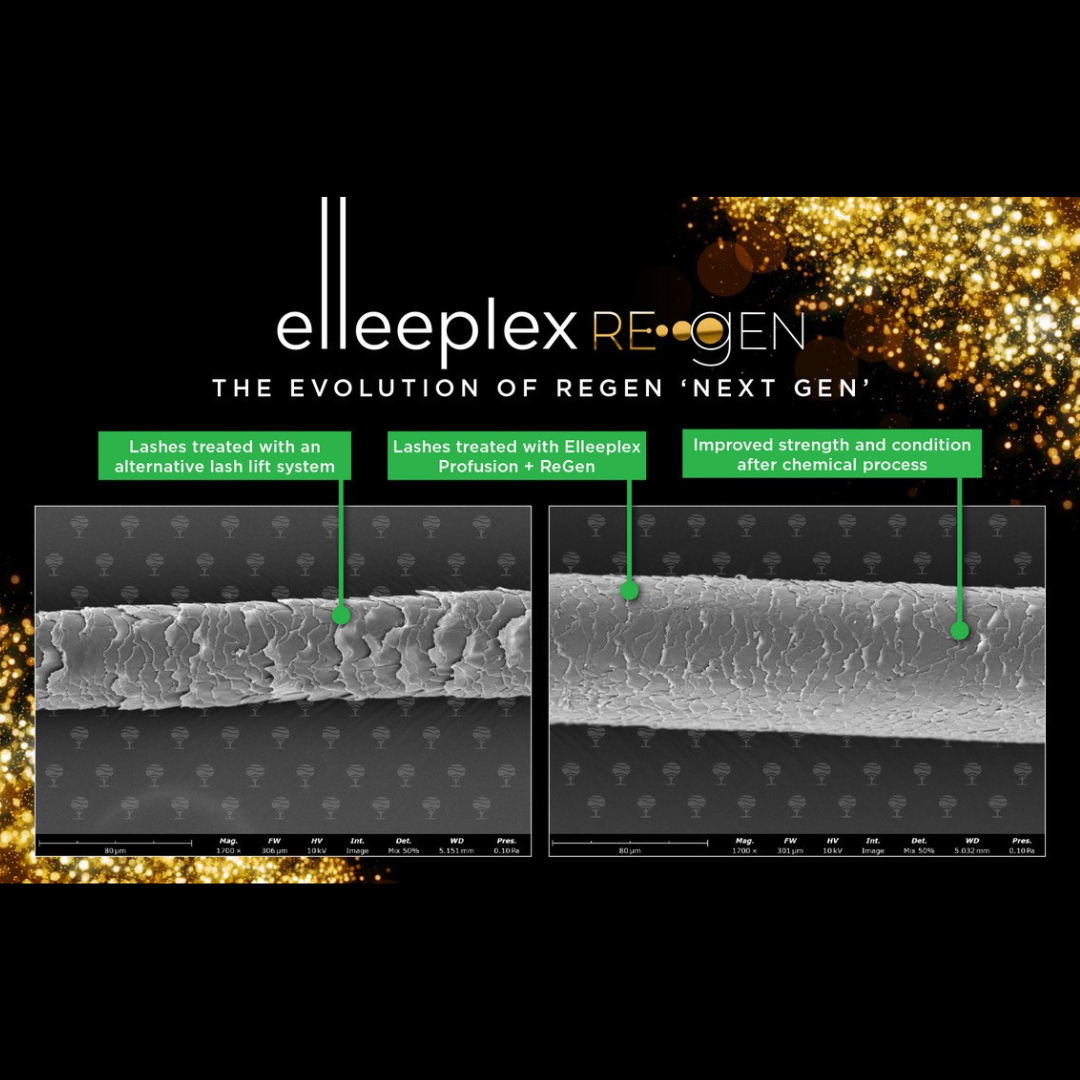 Powerbond Technology
The unique addition of a proprietary blend containing BIS-4 PCA Dimethicone into our ReGEN 2.0 allows "Powerbond Technology" within the eyelash or eyebrow and helps to work with molecules restoring the disulphide bonds and hydrogen bonding of the hair during and after chemical services.
ReGEN 2.0 continues to contain our brilliant formulation of vitamins, plant extracts, Panthenol and Biotin, all with lash and brow hair health at the forefront of the product's development.