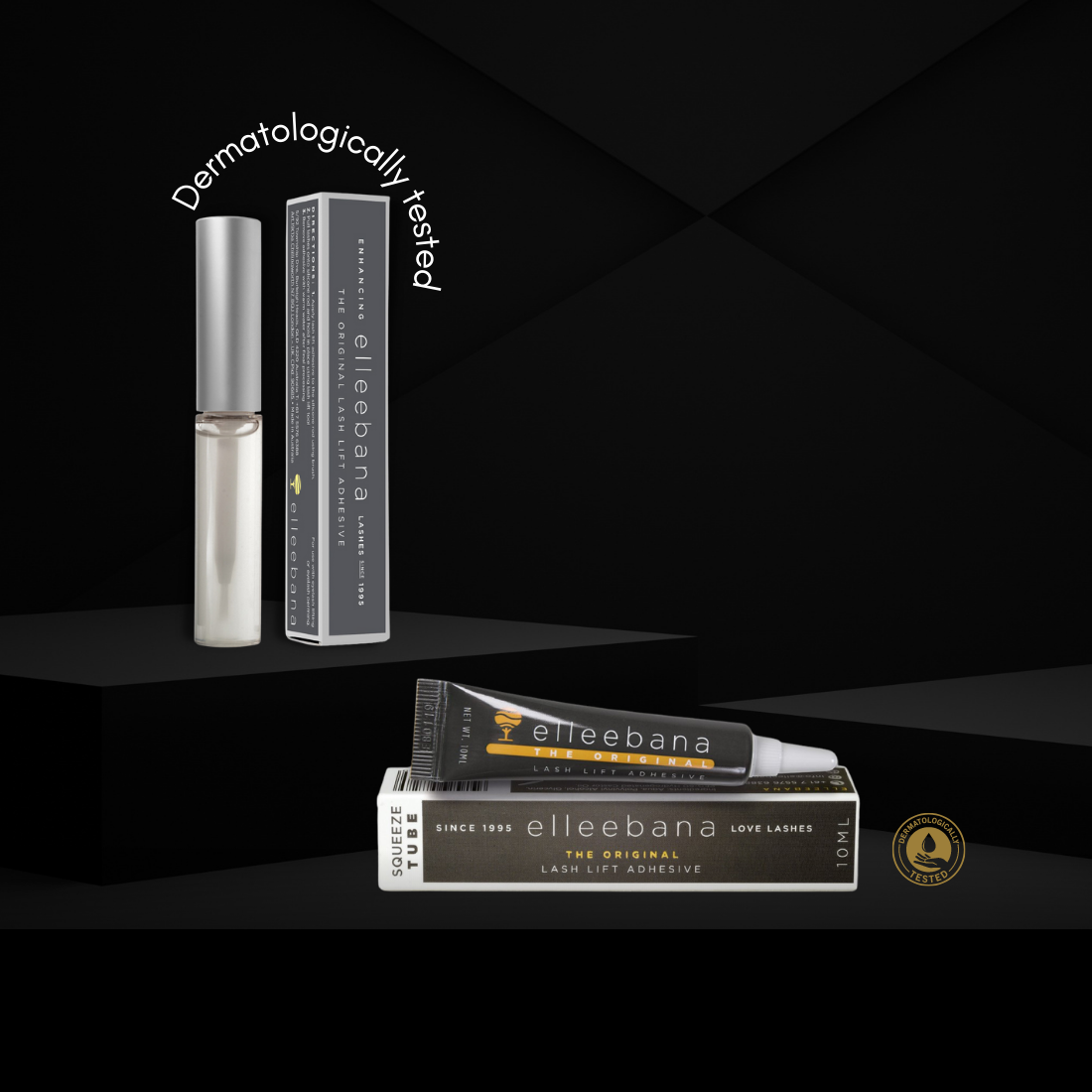 The world's most innovative formula
Elleebana Lash Lift Adhesive is a dermatologically tested water soluble synthetic polymer that has excellent film forming, emulsifying and adhesive properties. It has high tensile strength and flexibility.
This product should be stored in a cool and dry environment with a lid well sealed and in an upright position. If adhesive builds up around the lid or the seal of the bottle more air will be allowed to enter the tube and the adhesive will evaporate or harden (polymerize) within the tube.
Elleebana Adhesives are good for use for 3 months after opening even if it has changed slightly in colour. After 3 months of open time the adhesive will need to be replaced.
The Adhesives shelf life before opening is 12 months and should not be stored in the refrigerator.
Always be mindful of your adhesive use and if the adhesive brush comes into contact with your clients' skin or lashes it must not be placed back into the tube.
Elleebana Stronghold
Elleebana Stronghold Lash Lift Adhesive offers a 10% extra hold on the lashes during the lifting process.
This dermatologically tested product contains the added benefits of Biotin and Keratin to support the lashes during the lifting and setting process.
Also available in squeeze tubes giving lash artists great benefits such as:
Larger 10ml tube which allows more applications!
Reduced wastage. The squeeze tube reduces the chance of air being pushed in and oxidizing the adhesive, allowing lash artists to get more product out of the tube and increased shelf life after opening.
You can dispense a small amount of adhesive into a glue ring or a 2-in-1 mixing dish. If you work from a glue ring you can be working closer to your client and potentially speed up your application.
Use only one micro brush over and over on the same client without the risk of cross-contamination.
You can reseal the squeeze tube as soon as you dispense the required amount without continued air exposure and risks of drying.