It's beginning to look a lot like Christmas!
Our Elleebana Elves are here to ensure your lashes and brows will be at their optimal level for your holiday!
Whether you're walking through a Winter Wonderland or you've got sandy toes and a sun-kissed nose – the Elleebana and Elleeplex Aftercare range can make sure you and your clients have nourished, strengthened and healthy lashes and brows over the Christmas break.
We have put together our FAVOURITE aftercare products to add to your STOCKING STUFFERS!
ELLEEPLEX ADVANCED AFTERCARE
The ultimate elixir for your lashes and brows….and even SANTA'S BEARD!
Enriched with proteins, amino acids and vitamin complex ingredients such as keratin, biotin, arginine, hydrolysed collagen, allantoin and panthenol.  The Elleeplex Advanced Aftercare is at the top of our NICE list.
The clear serum of goodness can be applied daily before your Elleevate Mascara or before an application of Elleefix on your brows to ensure that your lash and brow health is optimised.
A SNOWY OR SANDY CHRISTMAS: Winter and Summer months can mean DRYNESS, Elleeplex Advanced Aftercare is the perfect addition to your daily skincare routine to ensure those luscious lashes and snatch brows stay hydrated and nourished.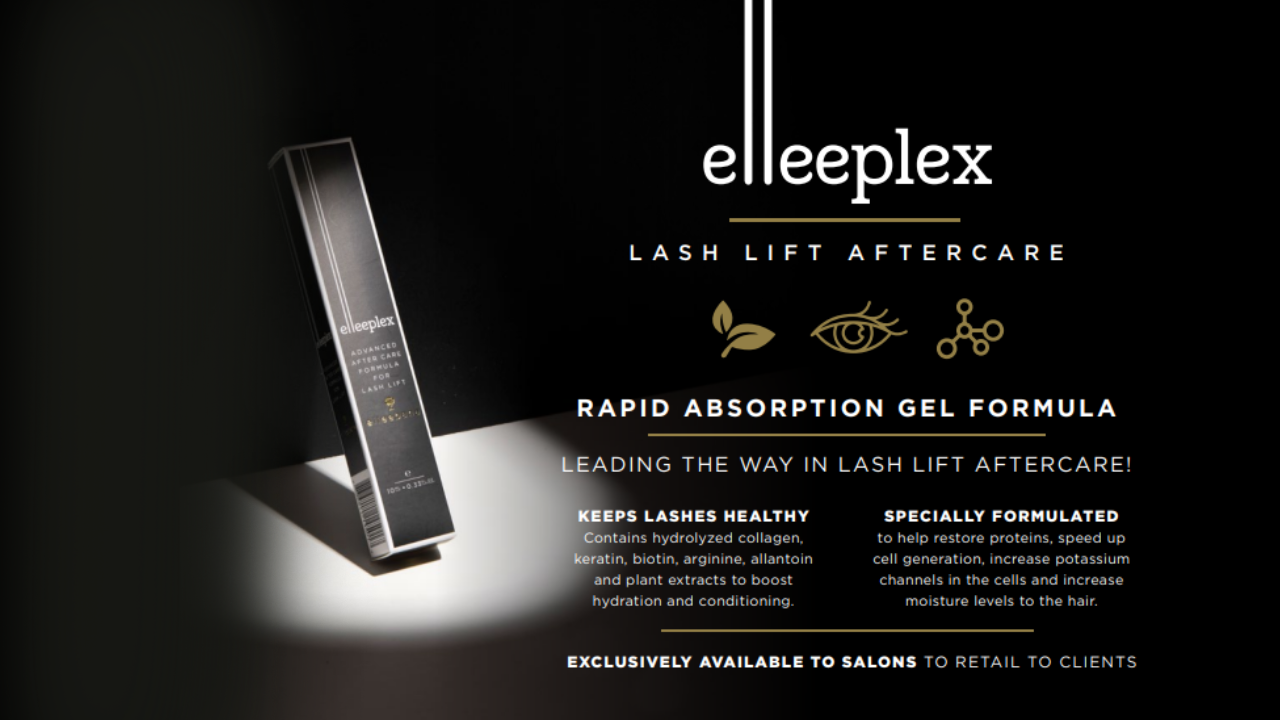 ELLEEFIX BROW STYLING WAX
Elleefix is not JUST a brow styling wax!  It contains sunflower oil extracts, argan oil extracts, vitamin E, vitamin B5 and cocoyl glutamic acid.  This amino acid styling wax is functional and, it's full of goodness for your brows! This magic mix of spices helps aid in the reduction of hair breakage, nourishes and strengthens the hair shafts and offers improved texture to brows that are damaged by styling or chemicals!
ELLEEFIX is your daily brow lamination and will hold even the most stubborn brow hairs in place, ensuring you are free to JINGLE the night away with snatched brows that won't move.
ELLEEVATE LASH LIFT MASCARA
Our Elleevate Mascara is a lash lift's best friend!   Our specially formulated mascara is gentle enough to be applied immediately after a lash lift for that extra 'OOMPH' that will accentuate the natural beauty of your lashes.
But what is Christmas without a little Ellee-magic?
Our Elleevate is also jam-packed full of essential amino acids, arginine and biotin supporting healing along with naturally occurring keratin for strengthening and promoting healthy growth.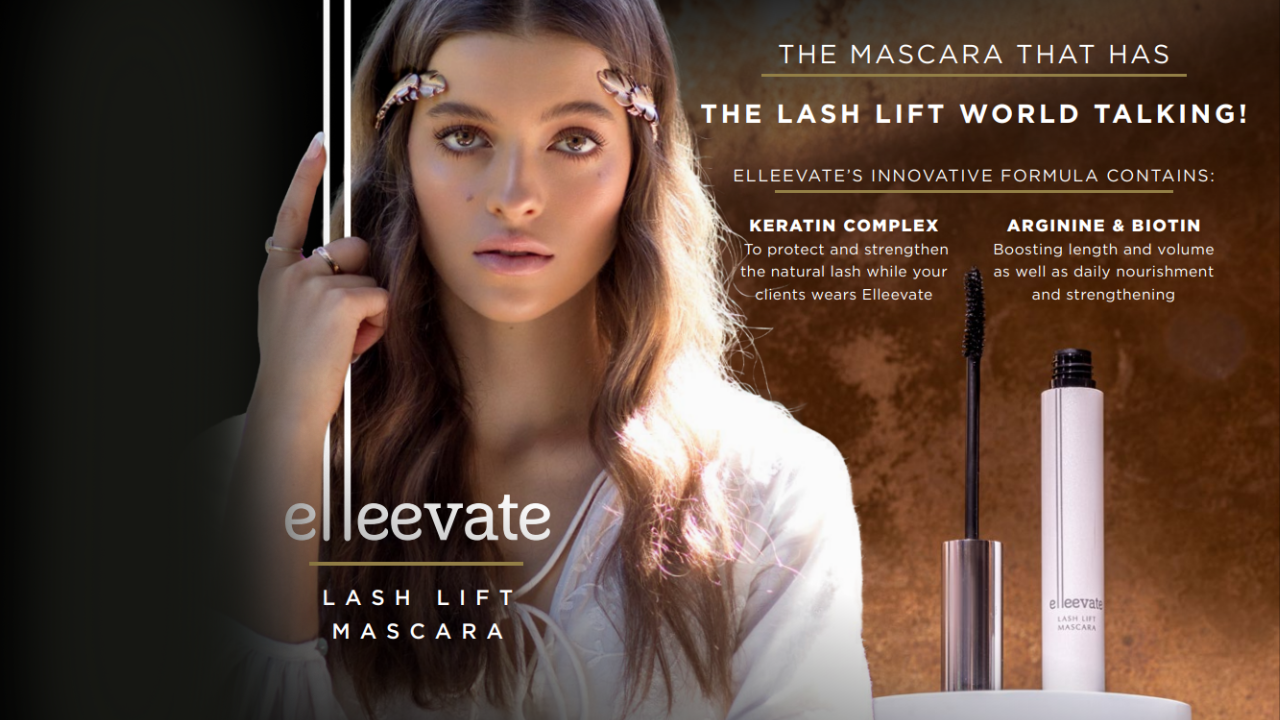 ELLEEBANA MAKE UP REMOVER
An all-round cleanser, this Elleebana Foaming Make-up Remover is a gift for us all.
The gentle formula makes this product perfect for cleansing your lash extensions, removing eye make-up, and making sure your lashes and brows are thoroughly clean.
With handy 30ml bottles, this make-up remover is ideal to slip into your stocking or slide into your purse for any occasion.
ELLEEBANA PRECISION BROW SERIES PENCILS
The Elleebana Precision Brow Series Pencils offer buildable coverage, giving you the power to create a soft, gentle look or powerful, bold brows.
With three delicious shades of brown – light ash, deep warm and dark ash – these pencils give your brows extra definition and compliments brows of all colours.
The added brow brush tool allows you to achieve a natural brush stroke effect or a powdered look – making these brow pencils versatile and a MUST-HAVE on your holiday.
Now our bags are packed, let's pour the eggnog and QUEUE that Mariah Carey song, we are ready for a festive season full of fluffy, laminated brows as well as lifted and nourished lashes.
Give back to your lashes and brows this Christmas with our Elleebana Aftercare products and have a very Merry, Ellee-Christmas.