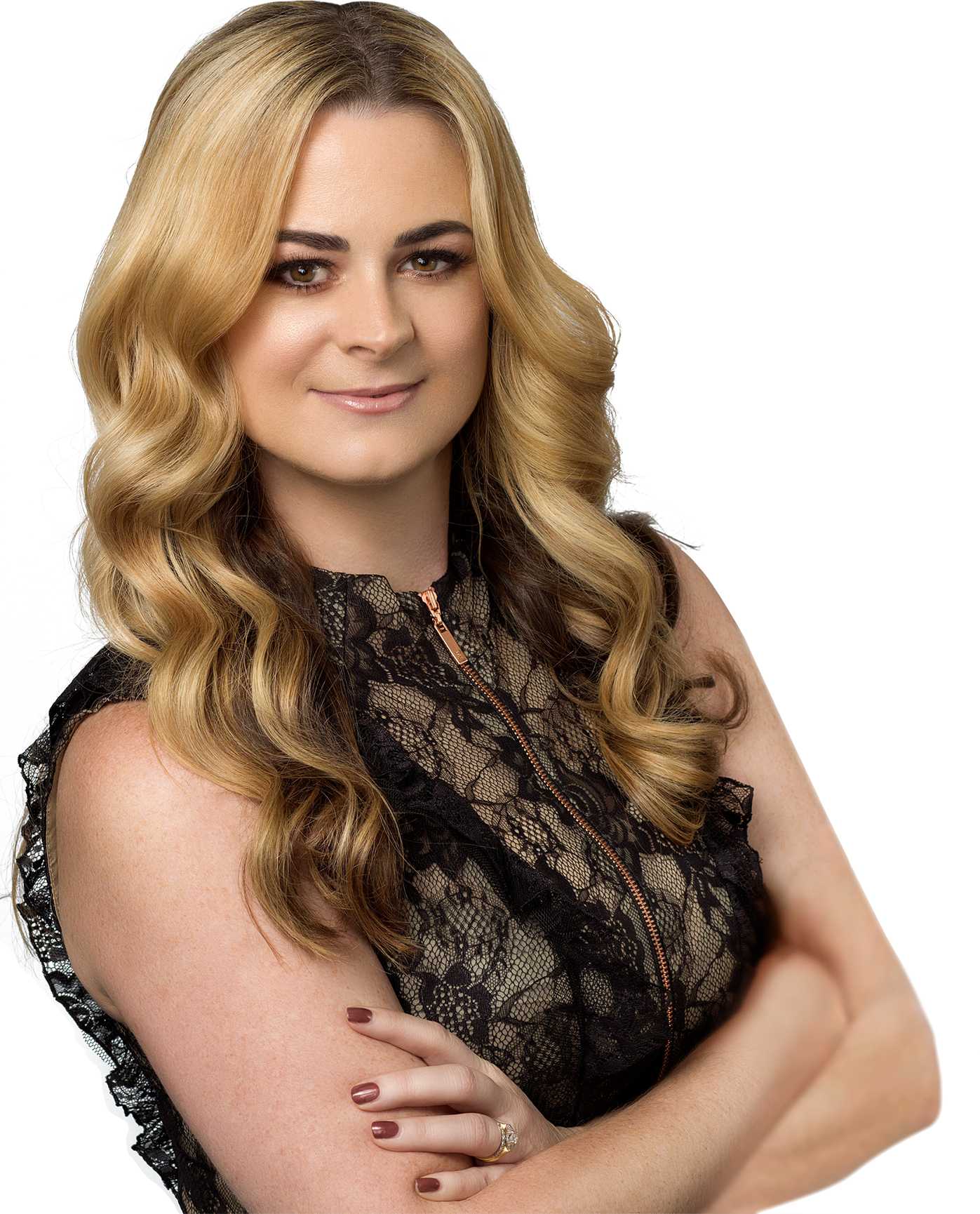 General Manager
Zoe Mitter
Introducing Zoe Mitter, General Manager of Elleebana Global and Ex-Import Niche Products. The title of General Manager does not fully encapsulate Zoe's extensive skillset as a result of her early start in a career of business.
As a child, Zoe watched her own mother (and idol) juggle their family bricklaying business, a mortgage with extreme interest rates and three children, all the while balancing the books and mixing cement (because they couldn't afford a "brickie's labourer"), Zoe knew that having a business and a family of her own was never going to be an easy feat. She understood that nothing comes from nothing and to get anywhere it was going to take hard work and dedication.
At 19, Zoe held a role in administration at a manufacturing company when one day a letter arrived in the mail from the Australian Government offering 10 small business owners the opportunity to apply for a Government grant to study a Diploma in Business. Unfortunately for Zoe she was not a small business owner, however, she was not perplexed by this and set out to write her application with the full intent of one day applying the skills and knowledge she would learn to her own business. The convincing and inspiring letter granted Zoe one of the highly coveted positions and she quickly began applying her studies to the manufacturing company she was employed by. Quality control measures improved, productivity increased, new marketing concepts were discussed and implemented and Zoe was swiftly promoted to Office Manager.
Zoe's love of education extended to Human Resources, Marketing and Accounting – the numbers game is one she enjoys. Her methodical balancing and strategic approach to costing of products and expenses allowed her the perfect opportunity after meeting her husband Otto Mitter, Managing Director of Ex-Import Niche Products. Otto was already running the family business when the two met in 2005 and he explained they were looking for a bookkeeper to join the operation.
The two married in 2008 and spent their honeymoon in Europe visiting Italy's Cosmoprof and Switzerland's tint manufacturers. It was clear to Zoe that their life was going to be in the beauty industry which was very new to her but her previous manufacturing and business knowledge made it feel like a pair of gloves that were made for her. Otto's visions for Ex-Import and the brands the business manufactured or co-produced was far larger than just the Australian market and Zoe was excited to sink her teeth into creating the perfect foundation for export.
Zoe understood that it took a lot of preparation and careful consideration to market an Australian brand to the rest of the world but knew that the two were a dynamic duo and they had something incredible to offer.
Quickly it became clear that Zoe was wearing more hats than just a bookkeepers role at Ex-Import Niche Products and began filling the much needed position of General Manager.
The lash and brow industry was an eye opening and mind bending step for Zoe, she knew the only way she was truly going to understand what her customers needed was to know the products and treatments inside out. She invested in hours upon hours of research, study and practice to understand the complete manufacture, testing, production and marketing process, before delving into the world of lash and brow treatment education delivery.
Zoe's love of education was reignited when it came time to restructure and redevelop product ranges in preparation for Otto's vision of a world wide launch of the Elleebana Lash Lift training package. Together Otto and Zoe meticulously crafted the distribution network for the world for Elleebana Lash Lifting products and developed relationships with some of Zoe's industry heroes.
With the growth of the brand it inevitably increased the growth of the company, with Zoe's keen understanding and drive to ensure that all elements of the business had a solid foundation, caused rapid company growth without falter. Whether it comes from being a mother to a child who loves lego or the daughter of a bricklayer, Zoe understands the integral factors for business growth and development come from well established and stable groundwork but also that not all business models "fit the same mold" so having a creative flare and adaptability help make masterpieces.
Zoe also understood the importance of continued education for herself and for the team working with her at Ex-Import Niche Products and has implemented various continued education programs for the employees. Over half of all of the current staff at Ex-Import Niche Products are enrolled in some form of further education or attend advanced training in their field with industry experts. "The benefits of continued education for our team keep their skillset fresh and honed. The team are all passionate about gaining knowledge and bettering themselves as they all understand education stagnation in the lash industry will leave you behind".
2017 saw Zoe and Otto accomplish the world's first educational seminar solely for lash lifting designed specifically for the global trainers of the Elleebana lash lift brand. The Elleebana Elleevation Symposium is now a universally recognised and highly sought after educational event that is set to raise the standards of training delivery and cement the Elleebana brand name as an industry leader for lash and brow products and training. The current direction for Elleebana and Ex-Import Niche products is just the tip of the iceberg with Zoe – General Manager and Otto – Managing Director, the future for the company is looking virtuous.
Elleebana Certified Trainer Lash Extensions Certificate Number: LE16307
DO YOU WANT IN?
OUR EXCLUSIVE COLLECTIVE WELCOMES YOU..