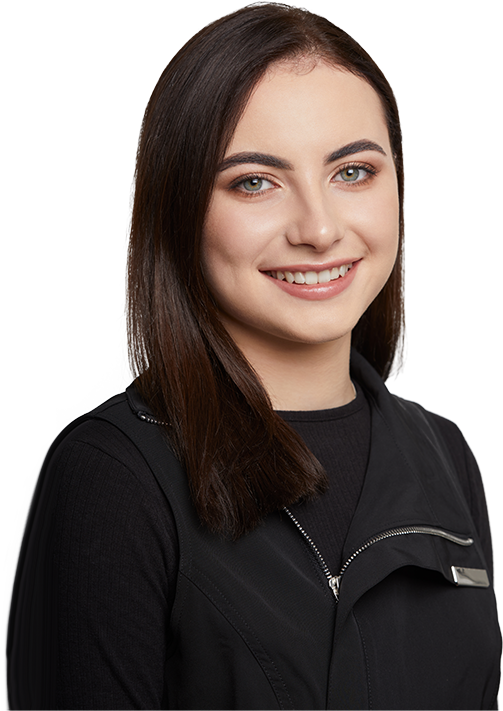 MASTER TRAINER
Anieka Mudford
Anieka's love and passion for beauty began at a young age when she saw the joy the industry brought her mother while she studied to become a qualified beauty therapist. Having witnessed this growing up it was a natural progression for Anieka to study beauty herself.  Anieka brought with her the make-up and beauty background and previous RTO experience when she started at Elleebana Global Headquarters in 2018.
Anieka prides herself on keeping up to date with the most current lash and brow training and techniques. With her creative and artistic abilities, she is able to apply these new techniques with flair therefore achieving greater client satisfaction. Her thirst and keen interest to further her knowledge has seen Anieka study and attend multiple lash and brow courses and conferences and with a previous career in the education sector Anieka is able to easily hone her teaching skills and enthusiastically share her knowledge with other therapists to help them succeed in their careers.
Based at the Elleebana Headquarters Anieka has devoted many hours in the Elleebana Excellence Studio and works closely alongside Otto on researching, product development, trials and testing new products and ranges and providing meticulous technical support. The knowledge she has gained about the products she has loved right through from her beauty education till working with Elleebana has given her the insight and is an added advantage in delivering the best possible training experience for her students.
Anieka continues to run the Elleebana Excellence Studio and her home salon performing lash and brow treatments to keep her skills fresh and relevant for her classes.
Anieka holds nationally recognised qualifications in:
Certificate IV in Makeup: CUF40407
Certificate III in Business: BSB30112
Certificate IV in Training and Assessment: TAE40116
Apply Eyelash Extensions: SHBBMUP001
Provide Lash and Brow Services: SHBBFAS001
Elleebana Certified Trainer Lash Extensions Certificate Number: LE16310
Elleebana Certified Trainer Lash Lift Certificate Number: LL16310
Elleebana Certified Trainer Brow Henna Certificate Number: BH16310
Elleebana Certified Trainer Brow Lamination Certificate Number: BLAM16310
Elleebana Certified Trainer Lash Lamination Certificate Number: LLAM16310
Career Highlights
International Guest speaker – Elleebana Educators Elleevation Symposium
International Guest Speaker – IECSC, Chicago & Las Vegas
Guest Speaker – Permanent Cosmetic Culture Australia
Awards
2nd Place Lash Lamination Professional Category – KingdomBeautyCrown Championship