Our Lash Lord aka Otto Mitter has smashed as a TOP 5 of TWO categories of the Artistic Lash Awards 2022!
2nd Place Lash Speaker of the Year
3rd Place Lash Judge of the Year
Your team is extremely proud of your efforts, Mr. Mitter!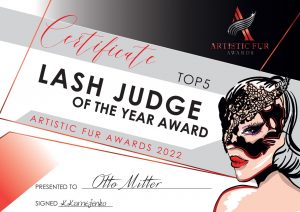 And it doesn't stop there…
Elleebana is a TOP5 scorer of the "Lash Brand of the Year" category.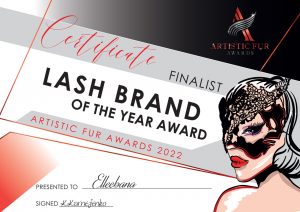 Being TOP 5 in THREE categories is the ultimate recognition of the effort and dedication of our team and our ability to stay focused on bringing innovation and excellence in service even during uncertain times.
We would like to dedicate this award to our amazing Distributors, Education team, and Students!!!
Thank you Artistic Fur team for organizing such an amazing event!