AFTERCARE THAT BRINGS OUT THE BEST IN EACH OTHER!
The mascara that has the Lash Lift world talking!!!
Elleevate Lash Lift Mascara by Elleebana has been designed as an everyday mascara that can be worn on lashes with or without a lash lift.  This specially formulated mascara partners with a lash lift treatment and is gentle enough to be applied immediately after a lash lift in the salon.  Elleevate mascara enhances the effect of a lash lift beautifully and glides on lashes with no clumping – just gorgeous lash enhancement.
Elleevate's innovative formula contains:
Keratin complex to protect and strengthen the natural lash while your clients wears Elleevate.
​​​​​​Arginine and Biotin to boost length and volume. Essential Amino Acids Arginine and Biotin play the important role of healing and strengthening which speeds up the repair time and promotes healthy growth of lashes that might be damaged from wearing lash extensions, over styling or require some extra care.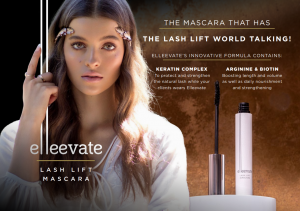 Elleeplex Advanced After Care Gel Mascara
Rapid absorption gel formula, that's leading the way in Lash Lift aftercare! 
Enriched with proteins, amino acids and vitamin complex ingredients such as keratin, biotin, arginine, hydrolysed collagen, allantoin and panthenol
Specially formulated to help restore proteins, speed up cell generation, increase potassium channels in the cells and increase moisture levels to the hair
Includes sunflower oil extract and antioxidants which helps protect the hair and gives longer lasting colour stay results with lash or brow tinting
Can be used in salon as a finishing treatment to a lash lift
Can be applied before daily mascara – allow to dry fully before applying mascara or alternatively as nightly lash coating before bed
Use in conjunction with Elleevate for the ultimate lash lift aftercare.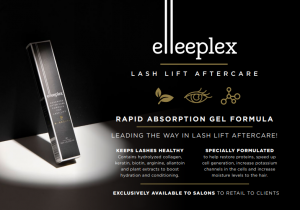 Exclusively available to salons to retail to clients.