In just a few days Elleebana is about to make history again in the lash and brow world!
Over the last few months, the HQ Team and Otto have been busily preparing for our 7th Elleebana Symposium, our official education event for our Elleebana Educators and Distributors.
It has been incredible to reflect back over the previous 6 Symposium events in EU, USA and Canada and in and in only a matter of days, we'll be doing our biggest one yet! Gracing the stage at the iconic Caesars Palace in Las Vegas for our USA team and we are at full capacity! Yep, we are completely SOLD OUT.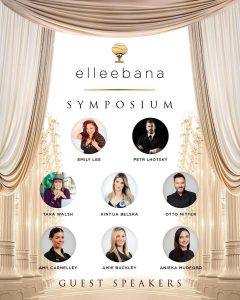 This one is going to be extra special, not only due to the caliber of speakers, education and activities in the program, but also because we haven't been able to hold our Elleebana symposium for 2 and a half years now due to the global pandemic.
At Elleebana, we expose our team to incredible opportunities and culture, our network of elite educators span across the globe in over 60 countries giving you a wealth of knowledge and influence in the Elleebana sisterhood and brotherhood!
Setting the trend means we can never stop moving, Elleebana keeps the wheels of innovation turning so we can provide the best learning experience for our educators and we can't wait to meet everyone in Vegas!