The World's Most Loved Lash Lift System!
Elleebana Lash Lift allows you to offer your customers luscious lifted lashes than can last up to 12 weeks in one safe 20-minute professional treatment. The results are retained even after showering or swimming.
Lash Lifting opens the eyes, gives the appearance of longer, thicker, darker lashes and offers much less maintenance than eyelash extensions. Elleebana Lash Lifting uses a safe, chemical process to break down the disulphide bonds of the hair to redirect the lash into a new lifted style. Our easy to use, no wastage, single-use sachets are safe, hygienic and convenient, giving your clients perfect lash lifts every time and can be retained even after showering or swimming.
The Elleebana Individual Lift and Set Packs
🔟 individual dermatologically tested sachets of the Elleebana Lifting Lotion
🔟 individual dermatologically tested sachets of the Elleebana Setting Lotion
The development of this product is due to us always considering the market as a whole. We are always listening to what our market is asking for. We have learnt that sometimes lash artists are finding that they are using more of one lotion during a service, which is resulting in an uneven balance of left over sachets. With this being said, we are excited to bring to you all the Elleebana individual Dermatologically Tested Lift and Set packs.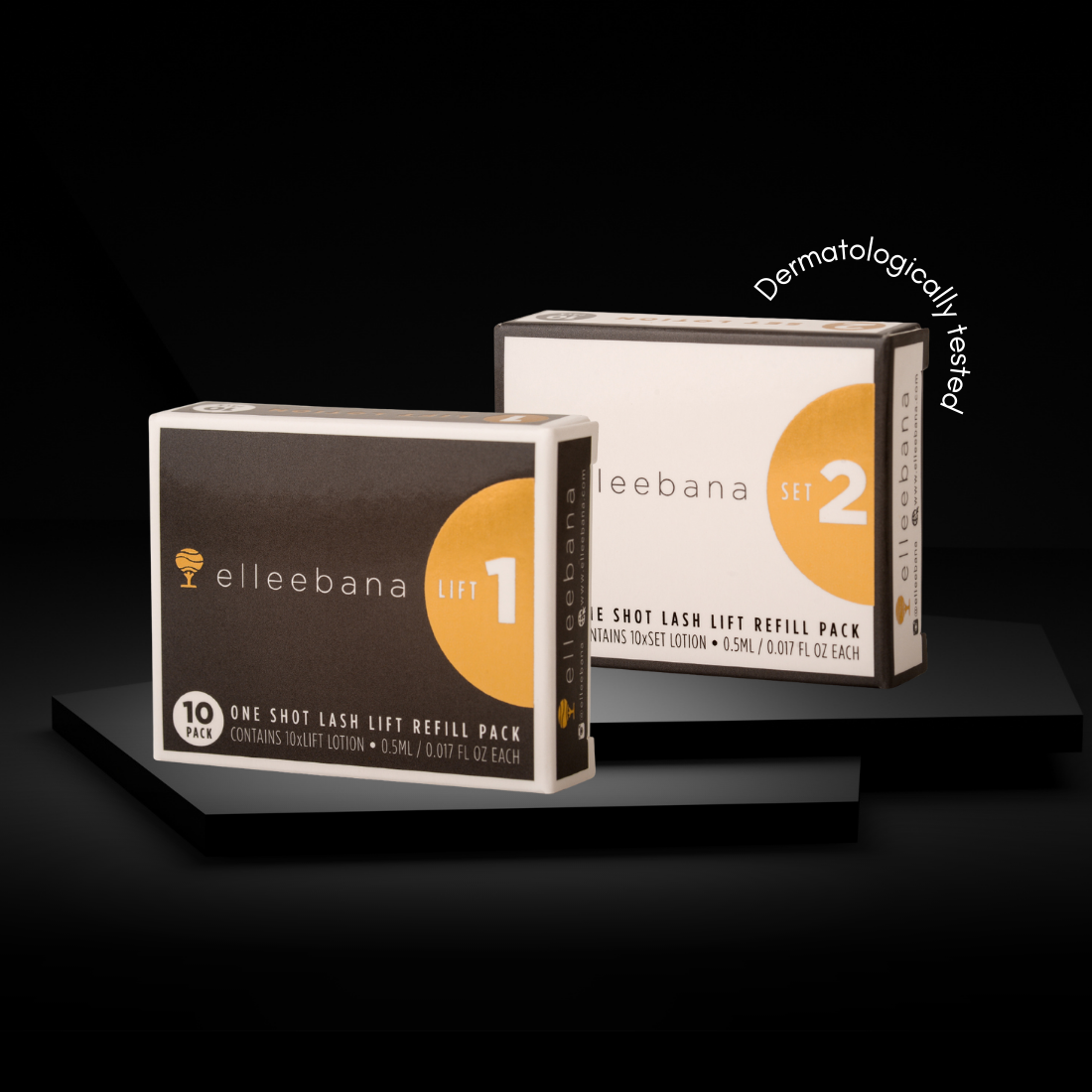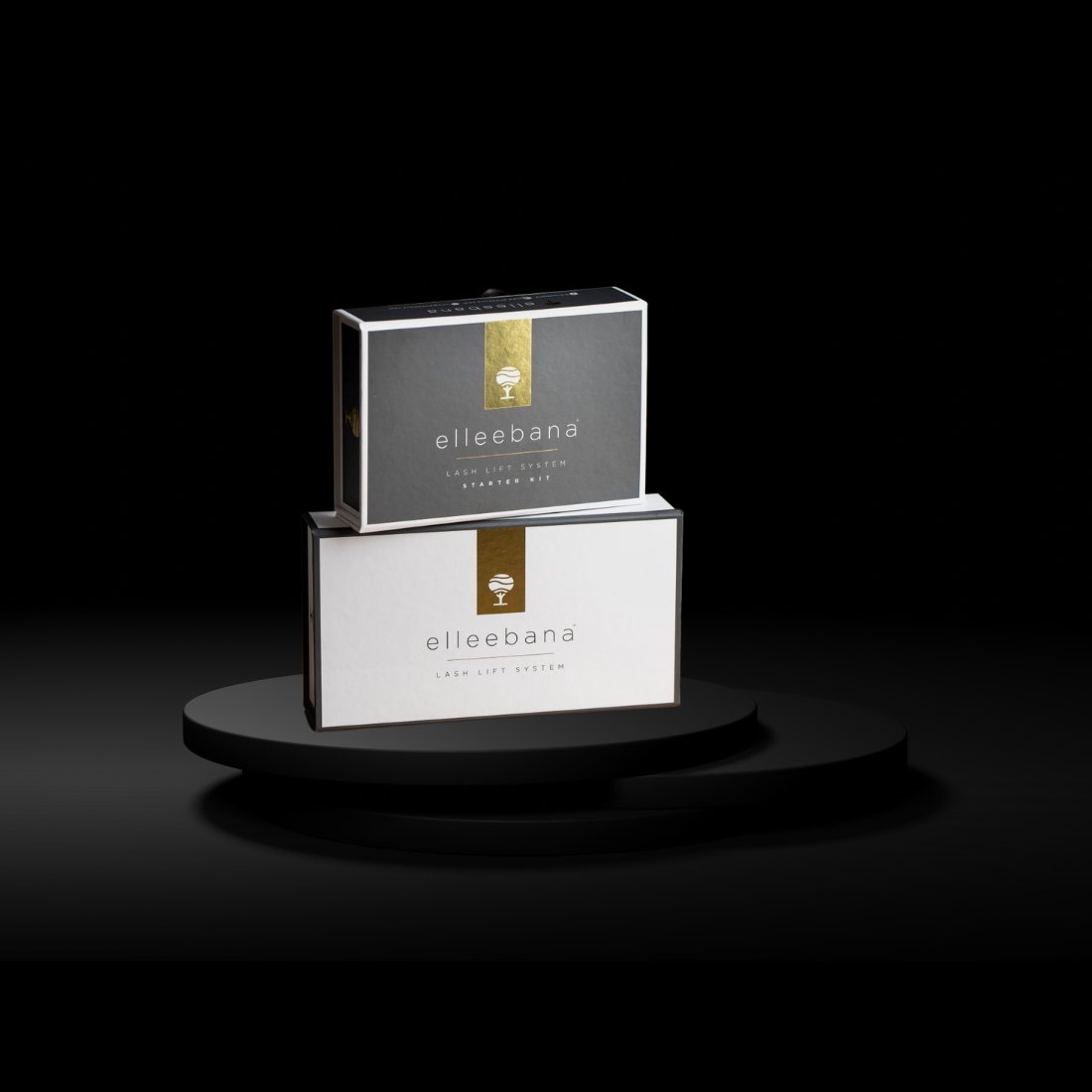 Benefits
Faster application techniques saving you time – 20-minute treatment!
Allows for perfect positioning of lashes
Formaldehyde-free
Advanced formulation containing nourishing and conditioning
Lifts lashes from the root
Reduces over-curling of the lashes
Creates the illusion of longer looking lashes
Opens the eyes – enhancing the natural lashes
Straighten or curl lashes
Suitable for short or long lashes
A great alternative to lash extensions
Single-use sachets – hygienic – no wastage – fast processing
Advanced in salon and at home aftercare to restore lash integrity
Minimum of 30 applications or perm lotion and neutralizer in each kit
Available in professional sized kits, Student sized kits, 10 shot pack (10 lift and 10 set lotions), 5 shot pack (5 lift and 5 set lotions), and available in individual packs of 10 lift only or 10 set only packs.
Resources
Please click on the links below to download Elleebana resources such as Indemnity Form, Lash Lift Flyer and Advanced Processing Times Flyer
Download Lash Lift Flyer Here!