Instagram Reels are a great and easy way to showcase your work as an Elleebana Educator, grow your salon business, attract customers and get more students to join your Elleebana classes.
Reels get 3 to 4 times more views than posts on Instagram because the algorithm has made it more accessible on people's feeds. It also allows you to show your followers and potential clients or students what makes you unique as an Elleebana Educator.
Our hot tip is: People follow those who genuinely showcase their personality.
By using this feature, you can showcase your work as an Elleebana Lash Artist, your class as an Elleebana Educator and gain traffic for your website and social media pages.
The big question is: What happens if you don't feel comfortable to be on video?
We're here to deliver the good news: It is totally possible to leverage your business and visibility on Instagram even if you don't want to be on video.
To help you to solve this "reel-problem", we came up with 5 great Reel-Ideas that does not require your face on camera, not even a single dance.
1 – Image Slideshow with Text
As an Elleebana Educator, one of the best ways to keep clients and students coming through the door is to always be taking photos of your latest creations and sharing it on Instagram.
You can turn a few images into a video simply by using Canva. If you want to spice it up, you can also add testimonials or captions about the treatment.
This is a simple and creative way to connect and grow with your audience. It helps you to communicate directly with your customers or students and not only use their feedback to provide social proof but also to provide a better service or class.
2 – Memes
Another type of content we've seen perform consistently well is meme content. We post a lot of it and our followers absolutely love it!
Layer your favourite memes screenshot on top of a stock video background, add some trending music and there you go!
3 – Leverage Stock/Canva Video
Our favourite stock video resource is available for free on Canva Library. They offer a wide array of different collections of scroll-topping vertical videos that you can use for Instagram Reels, Insta Stories and IGTV.
Canva is a free and online design tool where you can create videos.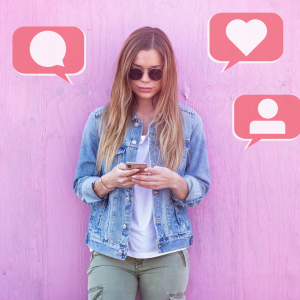 4 – Tap Creators and Influencer for Branded Content
More and more brands are leaning into influencers and content creators to have them produce batches of short-form videos through strategic paid partnerships.
You may be thinking: "What if I don't have the budget to pay for paid content?"
Our recommendation is: Do a collab instead!
There are a lot of micro-influencers out there willing to a collab in exchange of exposure and free products, treatments, or classes. You just have to think outside the box and be creative!
5 – Show behind the scenes
One great way to engage your audience is by showing them what goes on in your business or in your classes behind the scenes.
It humanises your brand while giving your audience an interesting look at how you provide a treatment or a class.
Just remember to be original, strategic, creative, and have fun!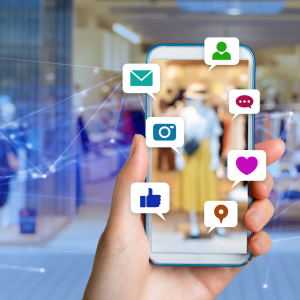 Written by Sol Menezes – Elleebana Marketing Manager